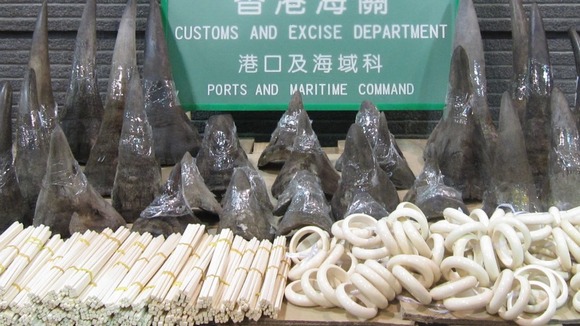 They call it white gold, but it's a dirty business, and the rising amounts being seized by customs in China suggests more than half the illegal ivory in the world is being smuggled into the Chinese market.
Officially there is a legal trade, set up in China in 2004; the idea was that if you saturate the marketplace with legal ivory sold by African countries, tonnes of tusks from elephants which have died of natural causes or been legally culled, then the price would drop and the illegal market would die off and not the endangered animals.
http://vimeo.com/57159461
Much more than that has been sold. Investigators have found that shops selling legal ivory often flout the rules, there's an underground market in the certificates with some vendors discouraging buyers from taking the certificates so they can be used time and time again.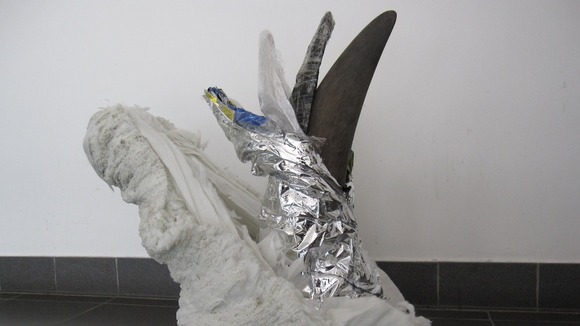 Factories which carve the tusks into sought after ornaments have also been found by investigators to be taking in illegal ivory. A growing class of wealthy consumers in China and across Asia still desire ivory carvings as symbols of prestige and with share and property prices flat; as a better investment.
There are more direct flights between China and Africa, more shipping, as China invests billions in the continent. The rapid rise in internet users, half a billion or so, has meant that you can buy ivory with the click of a mouse. Traders use code words and obscure descriptions like "old tooth" to sell online. The trade has become easier and more lucrative. By sea, air and internet China and Africa have never been so closely linked.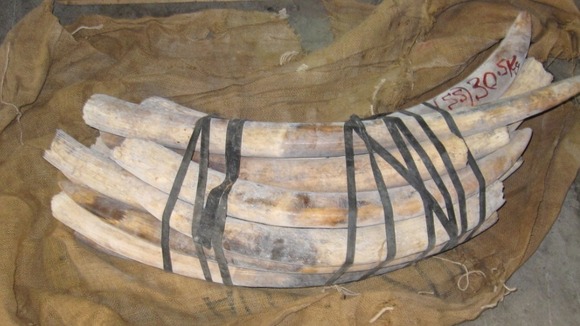 The International Fund for Animal Welfare
(IFAW) and other conservation groups want to see a complete ban on ivory sales in China. They argue that as long as there is a legal trade then the illegal ivory can be 'laundered' through the markets and factories supplying the increasing demand. Investigators from IFAW found that almost 60% of licensed ivory shops and factories were flouting the rules in some way: For example factories which are not meant to sell direct to the public were found to have display cabinets and be willing to make sales in the factory.
Chinese authorities are taking action, there's a public education programme which tries to banish the myth that elephant tusks simply drop off and grow back, like milk teeth. Polls showed that 7 out of 10 people didn't even know ivory comes from elephant tusks.
Customs officers are seizing increasing amounts, Hong Kong authorities intercepted a tonne of ivory smuggled in from Africa last week. This year the blood drenched trade looks set to have another lucrative year, demand that passes a death sentence on thousands of elephants.